2.54mm 2x8P female header connector pin header socket
Product Details
Contact Us
Five Advantages Of Products
We use the best materials for connectors production
Original factory can offer you the best price and help you cost down
Factory standard of this model, H=8.5mm
From 2P to 40P, you can choose the one you need in your design
Free samples are ready for you
Product Details
2.54MM(0.1'') PITCH FEMALE HEADER
SPECIFICATION
MATERIALS(CONTACTS):Phosphor Bronze,Gold or Tin (over Nickel) finished
MATERIALS(HOUSINGS):Standard or High Temperature Plastic,rated to UL94V-0
CURRENT:3A per contact
MAXIMUM VOLTAGE:800V AC, 500V DC
CONTACT RESISTANCE:30mΩ max
INSULATION RESISTANCE:1,000MΩ min
OPERATING TEMPERATURE:-40℃ to 105℃
DURABILITY:300 mating cycles (gold) or 50 mating cycles(tin)
DRAWINGS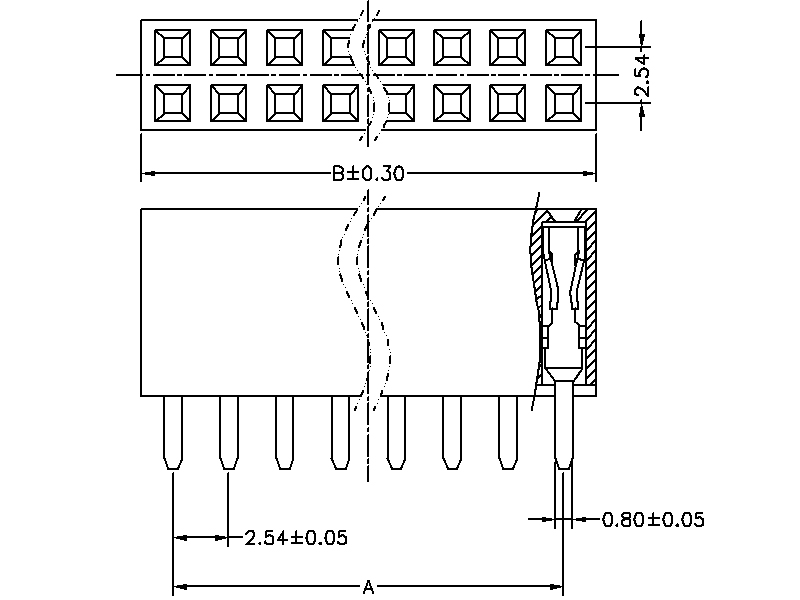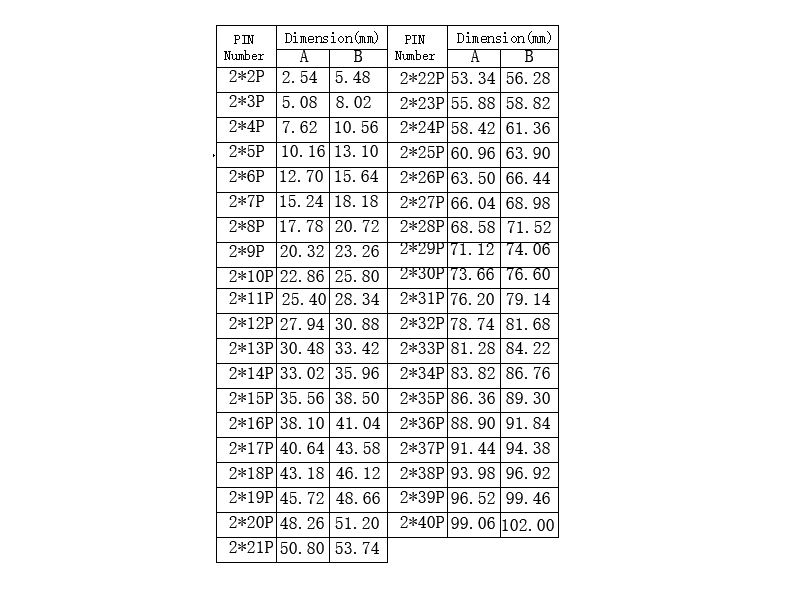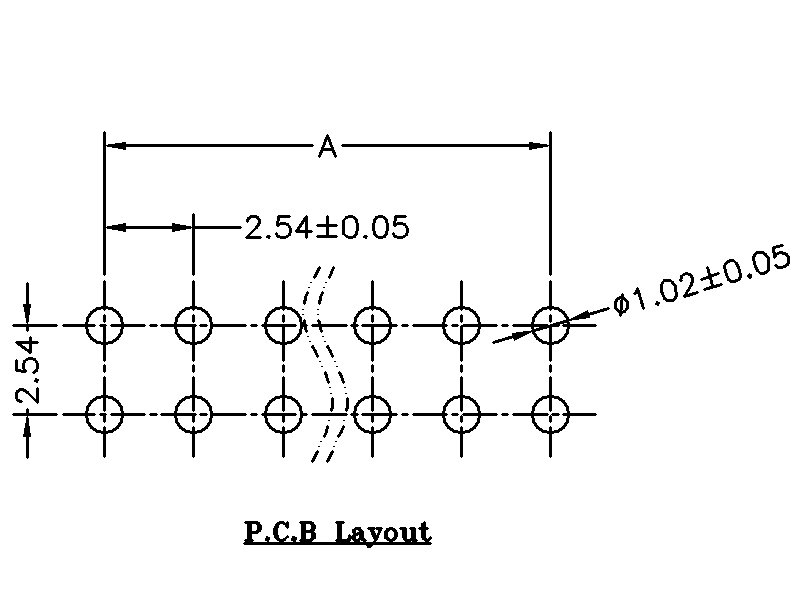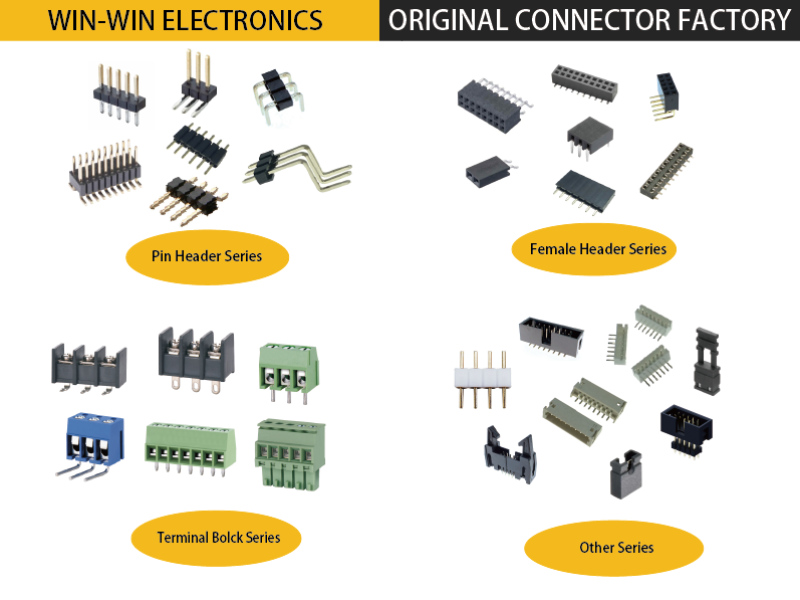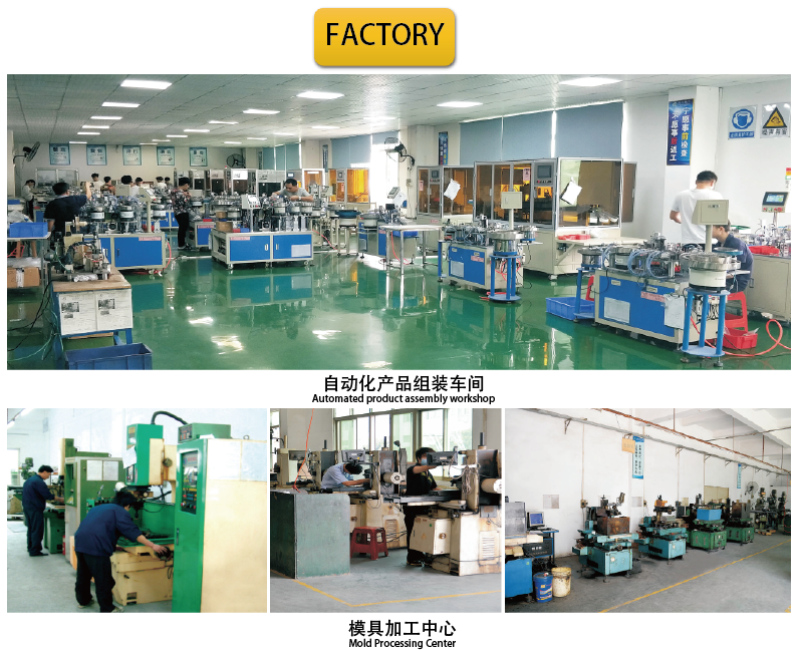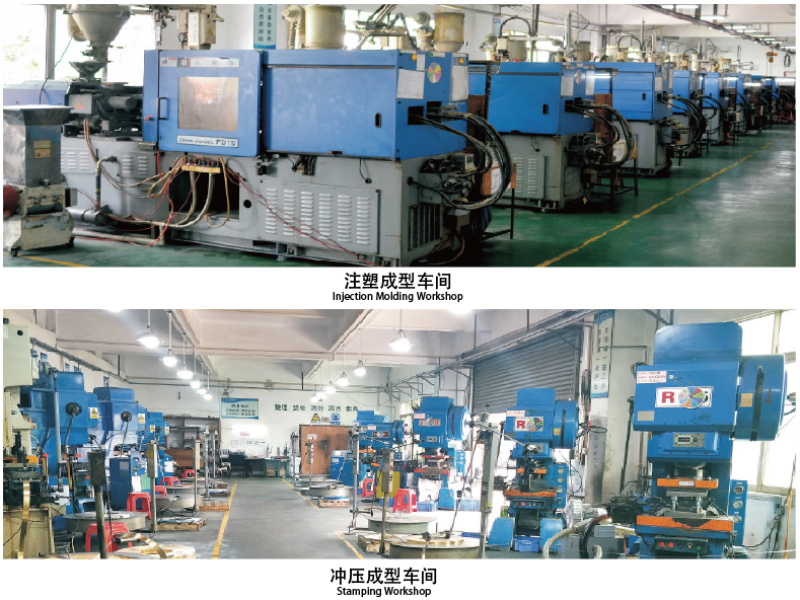 Package in tape: This type of package is for SMT connectors, protect the pins from deformation
Convenient for automatic assembly and pickup processing,and save a lot of labor cost.
Package in Tube: This type of package is suitable for many types of connectors according to needs,this packaging method better protects the pins from deformation.
Package in PE bags:This is the most common packaging, suitable for products where the needle is not easily deformed, the disadvantage is that the product protection is small, the advantage is cost savings.
Package in Blister box:Commonly used packaging, a bit similar to blister tube packaging, can better protect the product stitch.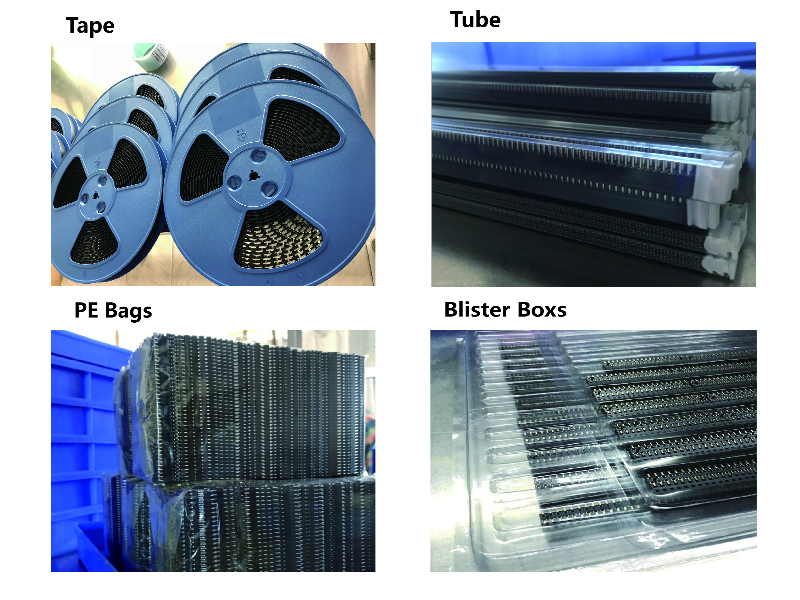 What is female header(socket header)?
A female Header is a type of connector. It is a kind of universal connection device that widely used in electronics, electrical appliances, meters instrumentation, etc.
Different shape of socket contact:
In general, there are two types of terminal for the female header assembly. One is Y-shaped terminal, it has two contact points for the pairing pin header connection, we will use this type while assembling high plastic female header. And the other is U-shaped terminal, three contact points make it a good connection while pairing with pin headers, this terminal usually be used for assembling low height plastic female header.
What is the function of socket header?
Its function is to function as a bridge between blocked or isolated circuits in the circuit. The task of carrying current or signal transmission is usually used with the motherboard to form a board-to-board connection; or with electronics The harness ends are used together to form a board-to-wire connection; they can also be used independently for board-to-board connection.
How many models does we have about socket header?
Since the specifications used by different electronic products are not identical, there are also a variety of models for the female header. The product can be divided into 2.54mm, 2.00mm, 1.27mm, 1.00mm, 0.8mm according to the spacing (other special spacing can also be customized according to needs). According to the number of rows, there are single row female header, double row female header, three rows female header, etc. According to the package usage, there are patch SMT, plug-in DIP (inline/bend). At the same time, in order to cooperate with the corresponding pin headers, different sizes of the female header can be customized.
DONGGUAN WIN-WIN ELECTRONICS CO.,LTD
Contact Person: Haimei Liang
Department: Sales Department
Post: sales manager
Telephone: +86 18929181819
Landline: +86 0769 83450370
Company Address: No.67,Dongshen Road,Qiaotou Town,Dongguan City,China
Website: www.dgwin-win.com