------Provide wire-to-wire and wire-to-board connections to meet more application scenarios.
Recently, TE ConnecTIvity (hereinafter referred to as "TE") officially launched the new Dynamic D8000 series power connector, which is the product with the largest current carrying current in the Dynamic series, and the maximum carrying current can reach 100A.
In addition to the maximum carrying current of the hard core, the Dynamic D8000 series also continues the advantages of this series of products, such as sound and tactile double feedback locking design and crimp terminal structure. At the same time, the shell of Dynamic D8000's board-end products uses high-temperature materials, which can be soldered by reflow soldering.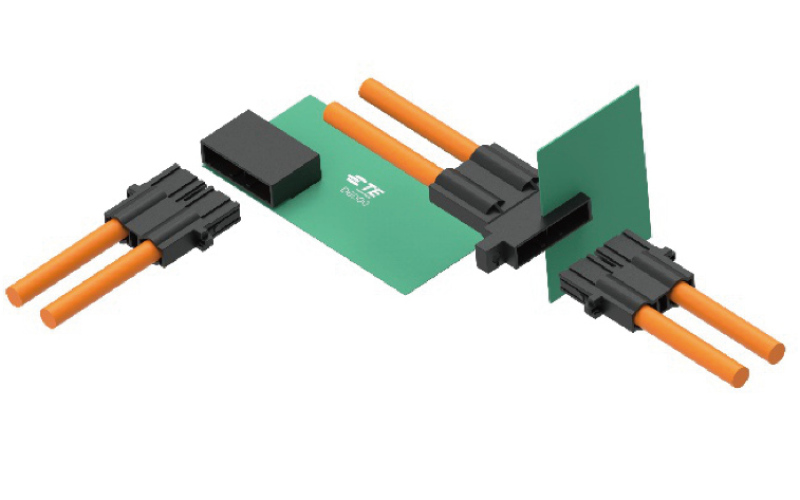 Product advantages:
· Large current capacity up to 100A, with a wide range of industry applications.
· Quick installation, saving assembly time.
· Save space on the PCB. Only two bits can achieve the current transmission capability that can be achieved by traditional Dynamic four bits or even eight bits.
· Both wire-to-wire and wire-to-board connection options are provided at the same time to meet more application scenarios.
Main application scenarios:
It can be applied to battery testing equipment (BTE), battery management system (BMS), factory automation, robotics and other industries to meet the power transmission requirements of up to 100A.
WIN-WIN electronics can offer customers many kinds of connectors all over the world. We accept connector customizations. Warmly welcome you contact us for more information. No matter what size or shape of the connector, we can help you cutomize it. Visit our website and leave us messages, we will reply you as soon we read it.